**Walk-ins Welcome as Space allows** Please know since COVID, we've made changes to some of our policies, which may affect the services we provide. Call (541) 574-8226 and/or send us an email inquiry to verify details before you come and visit us.

Welcome to Oregon Coast Glassworks
Oregon Coast Glassworks is Newport's family friendly center for beautiful art and exciting glass experiences. As the premier Native American owned and operated glassblowing gallery in the area, we offer glass blowing classes, free glass blowing demonstrations, and a gift gallery full of incredible glass art.  Sea life and animal sculpture, bowls, platter's, floats, handcrafted jewelry, and other handcrafted items from local artists. We also offer Memorial glass items via custom order.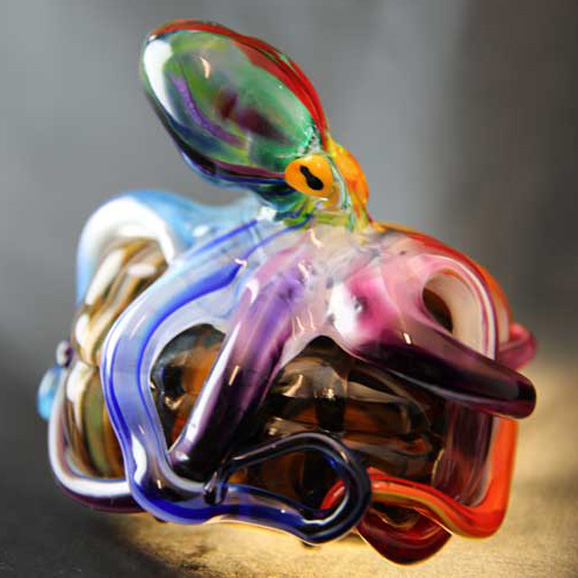 Colorful Octopus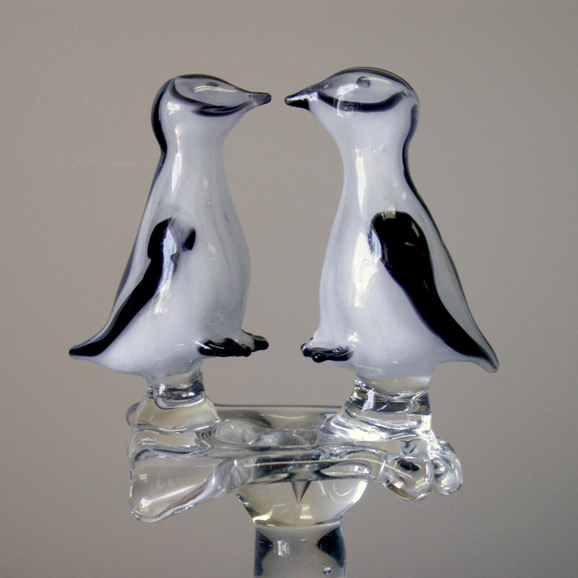 Wedding Cake Topper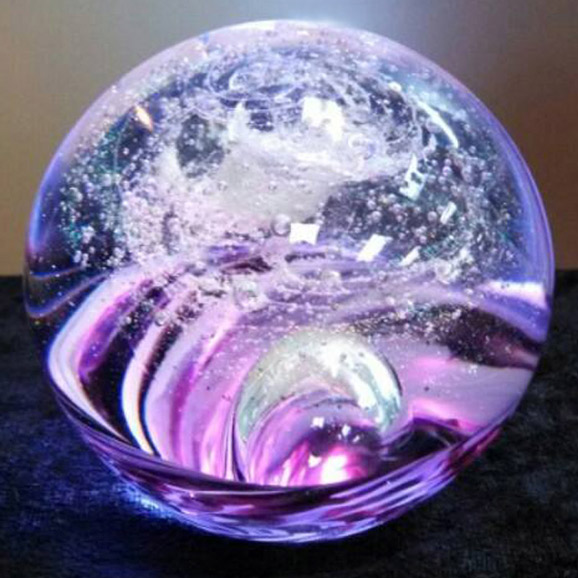 Memorial Glass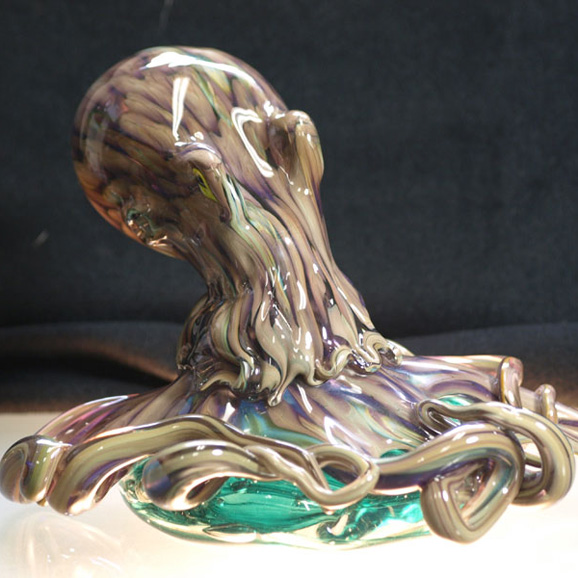 Sea Creature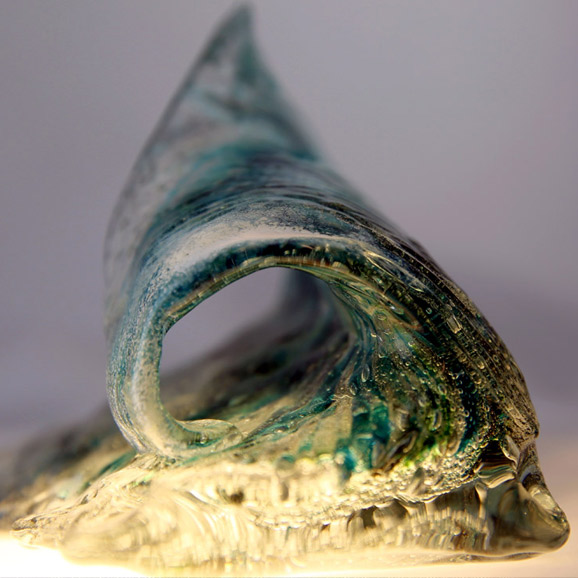 Custom Sculpture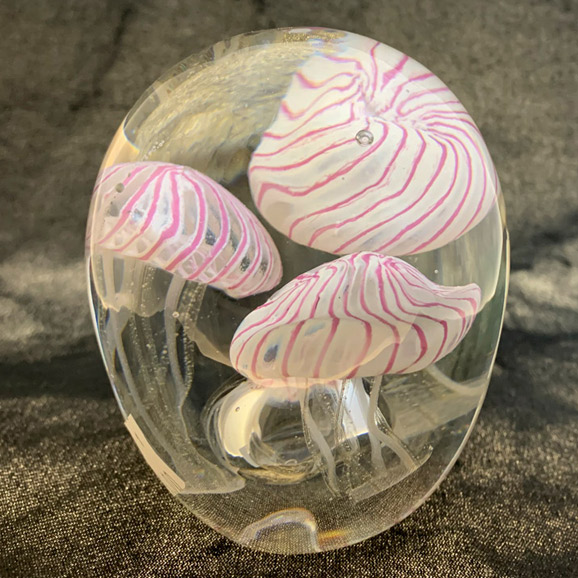 Pink Jelly Float
independent_ones
2022-01-03
Fun activity in Newport It was fun and educational to participate in creating a glass object. The staff was friendly and gave clear guidance as to what needed to be done. The activity was not difficult but needed some attention to detail as you followed the instructions. You do come out of the session with a much better understanding of how glass objects are made and how some of the effects are created. They allow 2 people into the fabrication area: one to help with making the object, and one person to watch/photograph. We also especially appreciated that the staff spent time to explain what was going on and talk about the history of glass with the members of our group who had to watch the glass making through the window.

Fun Activity We really enjoyed the experience with the glass blowing class, we discovered that glass blowing is such an artistic process. Each of our pieces are so unique and our instructor was very talented in her craft guiding us thru building our bowl and large float. Shop was very clean and staff was excellent to work with. There is a cost for each project but the facility is very well done and safe.

wonderful experience in every aspect What a great experience participating in creating a glass project out of a blob of clear glass and some tiny colored pebbles. This was super fun for my son and me. The facilitator was skilled, funny, and very engaging. We got to use tools to shape, pull, and cut the glass at various stages of production. We each got complete decision making to choose a project (sea star, bowl, heart, etc.), the colors we wanted, and the pattern we wanted our piece to contain (swirl, etc.) There are plenty of examples from which to choose to help make your decision. Pieces are ready the following day shortly after they open, so don't plan a trip if you are heading out of town first thing the next morning. They do ship for you, but you won't have the piece with you if you care about that. I would definitely do this again if I am back in the area.
Wedding Cake Topper We had a beautiful poured glass shell made to use as a cake topper for our daughter's wedding cake. Since the wedding was very small due to COVID, the cake was just 2 layers and the the topper was perfect. At the suggestion of the owner, we had it engraved with the bride and grooms names and the date. They will be able to display it year round as a reminder of an absolutely gorgeous day! Plus the shop was so much fun! I cannot wait to go back when I have time to take a class!
Amazing place It was such a surprise to see all the different kinds of glass they make. Very colorful and unique. Was a little pricey for me but the work was really beautiful.

An amazing experience! A gift shop where YOU CAN MAKE YOUR OWN GLASSWORKS? Yes, please! I had a lot of fun making a lovely glass float which I'm going to turn into a nightlight. The only downside about this place is that it's expensive. (The cheapest glasswork projects are around $75! I only got to go because I was given a gift.) But you you have the money to blow (pun intended) it's totally worth it! Note: This activity is not encouraged for pregnant women. Also, you must make an appointment ahead of time.
This Glass shop was over the top wonderful We made an appointment for two of our grandchildren to do some glass - and we brought the whole family (12 of us were there altogether) - While the older children were given a hands on class on how the create heavy glass paper weights all of our other children were able to watch through their big glass windows behind a seating area. We could not stay and wait for the glass to cool so they are shipping them to us, and my grandchildren can't wait to get home and see their final creations!!

Amazing My whole family did it with me and it was super fun me and my dad created starfish while my brother created a paperweight and my mom created a vase

Made a Paperweight We had a wonderful time and they were very patient with us. I made a wonderful round paperweight and my friend made a heart shaped paperweight.

Great Experience! My family visited Oregon Coast Glassworks as we were looking for something to do. Both of my daughters chose a piece they liked. T was the employee that walked them through the process. She was very talented and entertaining. Not only did they learn a lot, they had fun, too. Their pieces turned out beautiful. Robbin was also very helpful in the main part of the shop.